Facing Reality
---
Versions is an annual conference on creative practice and virtual, augmented, and alternate realities. It is co-presented by the New Museum's incubator, NEW INC, and the digital media company Kill Screen. For its second version, called "Facing Reality", the main focus was mistakes in virtual reality, and their implications in storytelling.
Identity and editorial design for New Museum and Kill Screen's conference "Versions".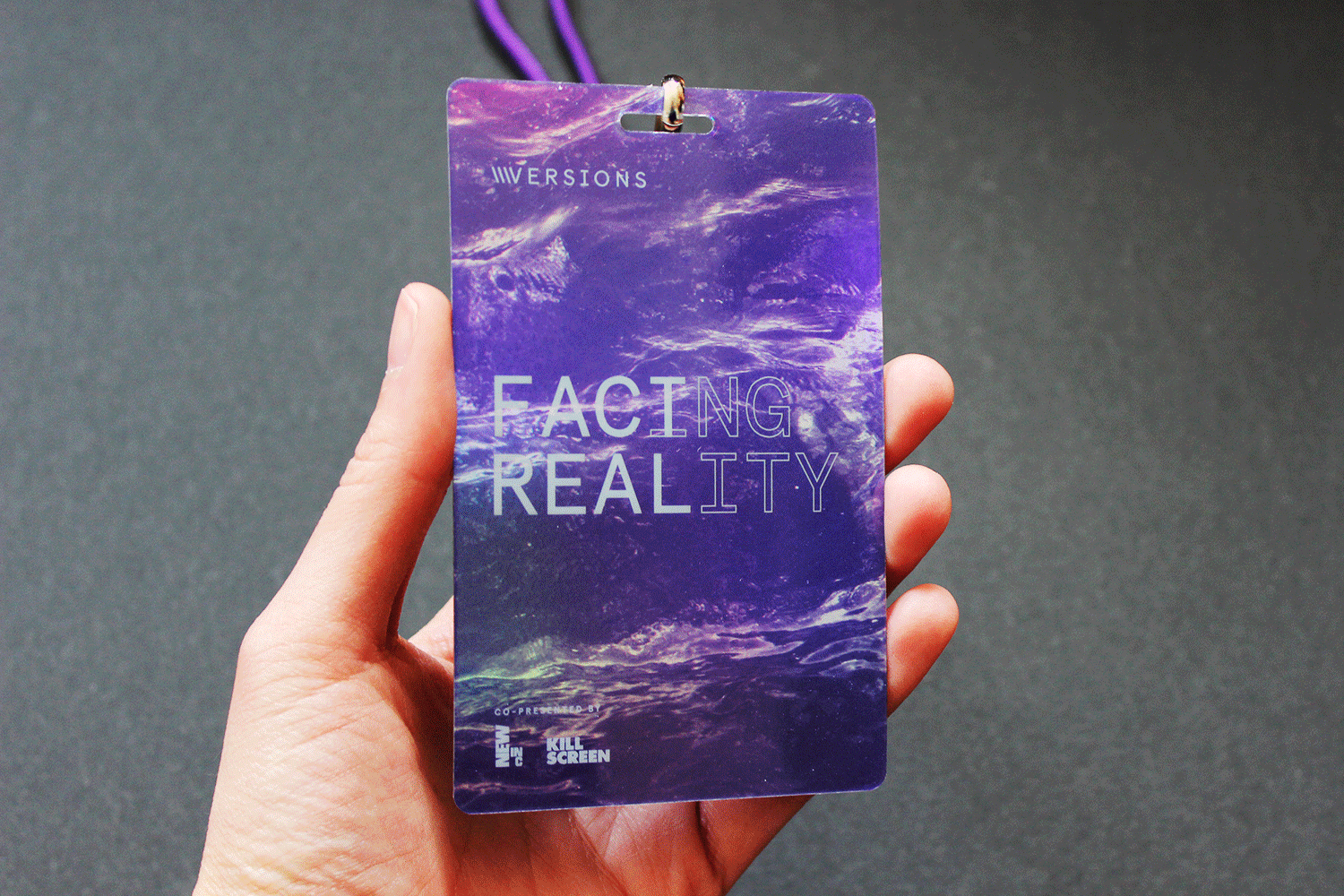 The visual language designed (along with designer
Bárbara Abbes
) finds its roots in the the confrontation of what VR as a platform is, as well as the notion of reality within the medium. For this reason, the identity is constructed around two layers: the constructed reality (what's evident), and the platform in which its supported.
This is a visual move that is present not only in the logo itself, but also throughout all of the brand's manifestations.



Along the items designed were a zine with a collection of articles by some of the event's invited speakers, a printed program, badges, tote bags and environmental graphics. Several supporting illustrations were designed for the articles in the zine.