Amazing Industries
---
Expanded identity for Amazing Industries, an ideological startup and ongoing artwork founded by Brett Wallace.
Artist Brett Wallace created Amazing Industries as an ideological startup. At its core, Amazing Industries is a brand that aims to explore and critique the future of work through speculative installations and performances. In late 2018 Wallace comissioned designer Bárbara Abbês and I to expand the brand. This exercise, however, was not limited to the visual language of Amazing Industries, but included the brand's personality and communication.

Provided the goals of the brand, as well as references such as the Situationists, subversion, along with humor, became a key concept on which the whole personality of the brand was built.



The brand's visual language largely hijacks office vernacular. This includes Powerpoint shapes, graphs, diagrams, and emoticons. In doing that, there's a direct reference to the imaginary of work and the workplace itself.



The written language used comes both from direct interviews Wallace conducted with workers, and from Wallace's writing. The main idea is to create a tension between the verbal language and the icons by juxtaposing them: one is intended to present a positive outlook, while the other one doesn't. At the same time, this physical juxtaposition is intended to represent the duality at the core of work; the ideas of progress versus the reality of the day-to-day and precarious conditions.
Following a similar logic, the brand applications were carefully selected in order to reflect work (and the workplace), as well as the confrontational ideals behind the project. Through this, each object becomes not only a channel of communication for Amazing Industries, but a representation of the brand itself. The objects chosen include quotidian office objects like coffee mugs, common corporate collateral like caps, utilitarian objects such as delivery bags, and politically charged elements like flags.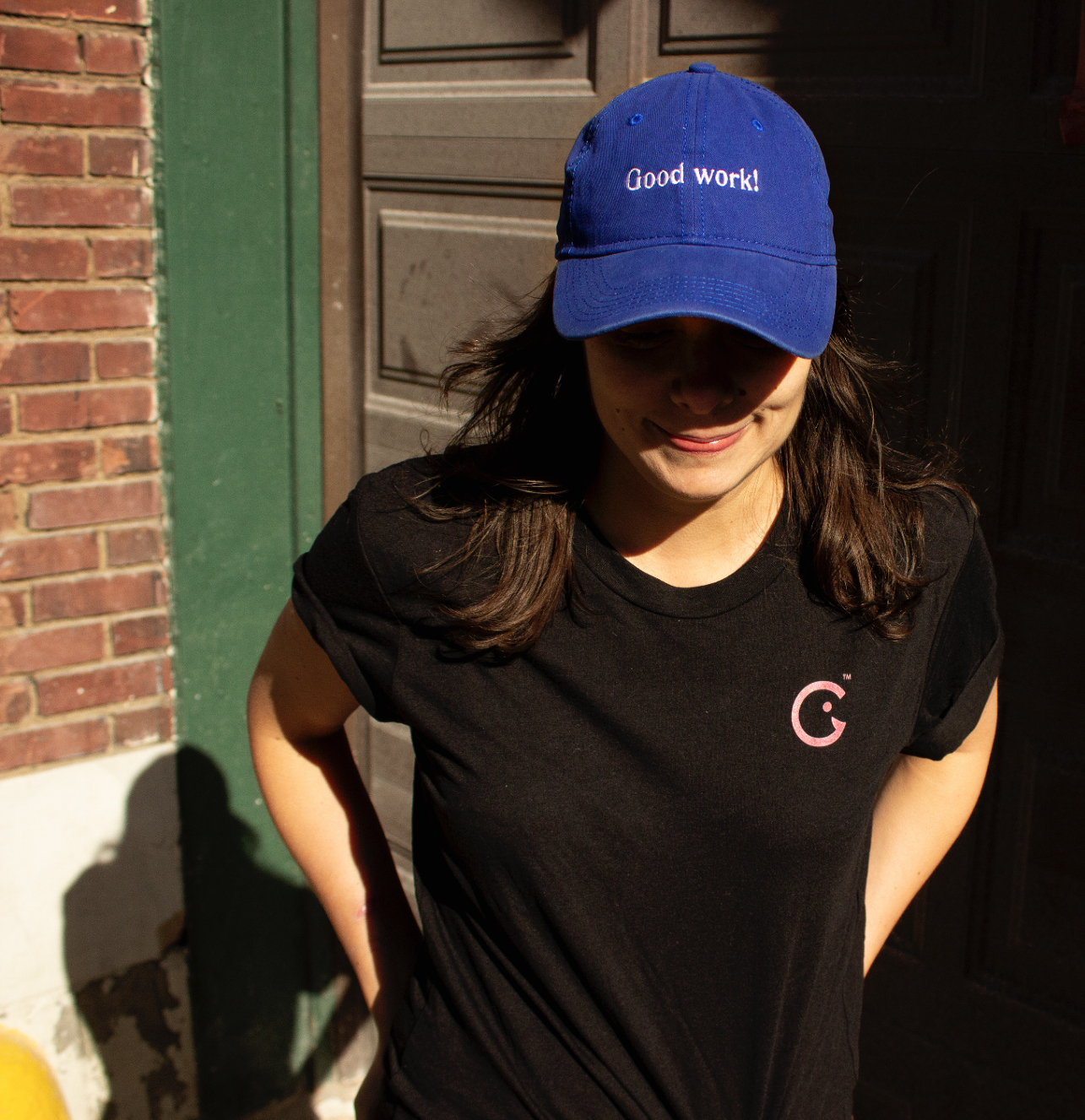 Several of these objects have been presented in Wallace's installations around the world, in events such as Miami Art Basel, as well as exhibitions in cities including New York and Amsterdam.